If you are like a lot of educators, whether in the K-12 space, or even some smaller ( and not so small Colleges), the sudden impact of Coronavirus has left many learning institutions without the basic tools we need to conduct classes in a purely online environment.
I've been a College professor for nearly twenty years, and while my current University encourages blinding online materials with Face to Face classroom work, many of my consulting clients have asked me how they can get up to speed quickly to continue training students and fellow employees.
It's no small challenge keeping learners engaged when using solely Distance Learning and some learning objectives are hard to translate. But keeping learners engaged is critical and these tools can help flatten the learning curve with tools you can use to get a virtual classroom on the air and reconnect with your students. As with the use of any cloud based tool, please make certain you are cleared by your IT department to begin incorporating these tools into your workplace or school.
These are all tools I use to create synchronous (all the students participating in real-time together) and asynchronous (students take the training when it's convenient for them, at their own pace) training lessons for students and clients alike. I've received no compensation for recommending these services and products. There are lots of other good tools, please feel free to mention what you've had success with in the comments.
First on the list is your Base of Operations!
Webex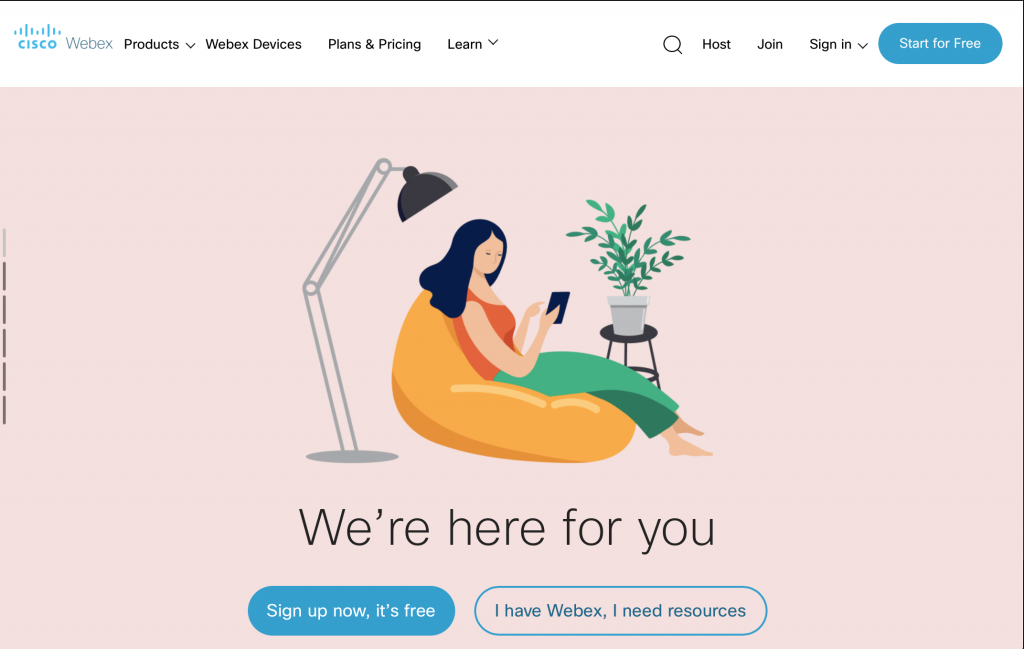 There are a number of offerings for hosting webinars and virtual classrooms. I've used WebEx for some time and newly available features in the Free offering make it particularly useful for hosting a Virtual Classroom.
You can host Webinars with up to 100 participants.
There is no limit on the duration of the class.
There is an option for Call – In audio. This is critical for teachers who may have students who do not have broadband connections or computers. Students can always call in on the telephone.
There are apps available for Mac/PC/iOS/Android computers and phones.
There is a Personal Room that can be left open for your students to "drop into" if they need help. This lets you give students assignments / packets they can work on asynchronously and then touch base with you if they need help.
You can share your screen to teach from slides, or application or a whiteboard.
Share websites and multimedia content.
Q+A, Polling questions and Raise your Hands
The best thing is that you can mute your students which easily resolves one of the big issues with Webinar based Virtual Classrooms. Audio feedback and echo. Mute your class and open the mics of students when they raise their hands.
It's a very capable service and I'm sorry, did I mention it's FREE? There are also resources on the site with best practices if teaching online is new to you.
Dropbox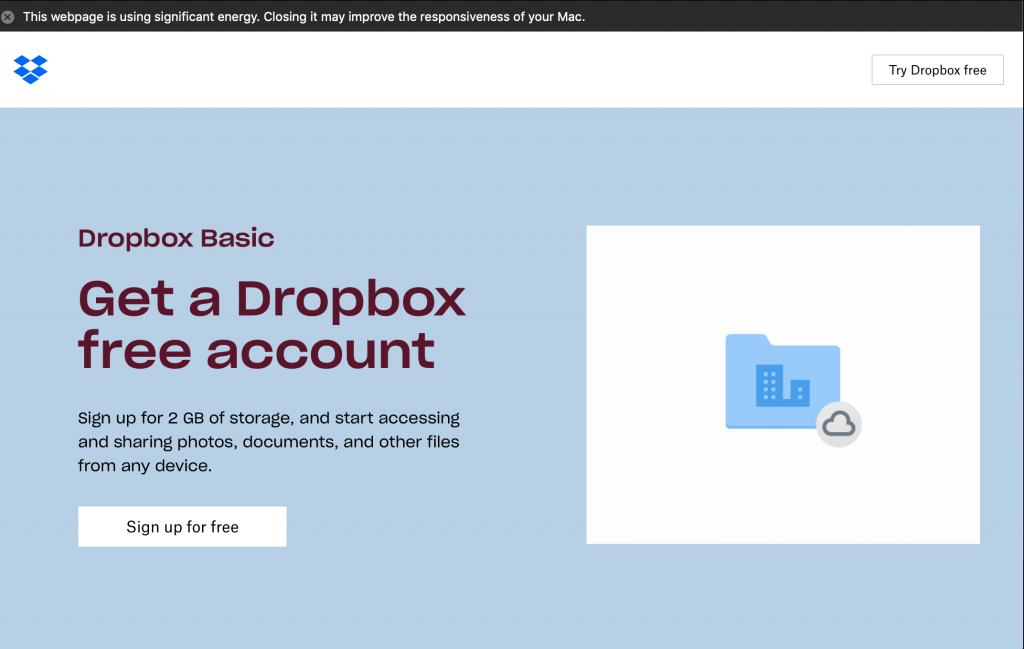 The free account sign in for Dropbox is hard to find, but when you take advantage of it, you get 2 GB of space to upload documents for your students to download and use. Like WebEx, there are apps available to take advantage of iOS and Android devices for students who don't have access to computers.
There is a great teacher-friendly feature that allows you to collect assignments using a "Document Request". This creates a "Drop Box" where students can upload files and assignments which are time stamped and can't be viewed or edited by anyone but you. You can find that in the "Files Tab".
In addition, the web based app allows for the creation of Microsoft Word, Excel, and Powerpoint documents as well as Google Docs, Sheets, and Slides right in the browser. You don't need to own the software to create or view the documents. Critical when you can't control what technical resources students have.
Camtasia
https://www.techsmith.com/video-editor.html
(Long term trial versions that expire June 2020) https://discover.techsmith.com/remote-techsmith/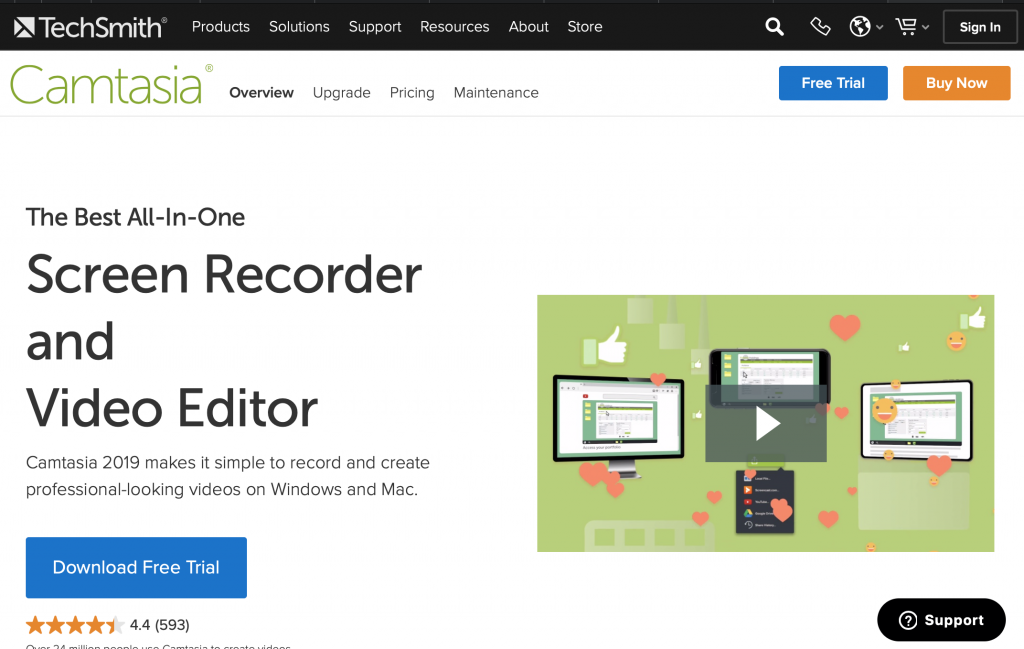 If your are looking for an asynchronous solution to creating learning objects, I've found Techsmith to be a great company, and that's evidenced by the fact that they are making their tools available to educators in the form of long term trial versions that are fully featured. So if you under the impression that Camtasia is just Screen Capture software, then you are in for a pleasent surprise.
Because Camtasia does an excellent job of creating asynchronous training modules that can easily incorporate screen capture, slides, titles, effects and combine it all with camera video (so you appear in a small window to help engage your students). The editing capabilities are robust and easy for non-techies to use and the final product can be rendered in a number of formats.
There are even captioning for deaf students and the HTML based video player is pretty Section 508 compliant. That means that students that use assistive technologies should have be able to access the content. You can also output your lessons as SCORM objects that you can import into school's LMS.
Prezzi
https://prezi.com/pricing/?click_source=logged_element&page_location=header&element_text=pricing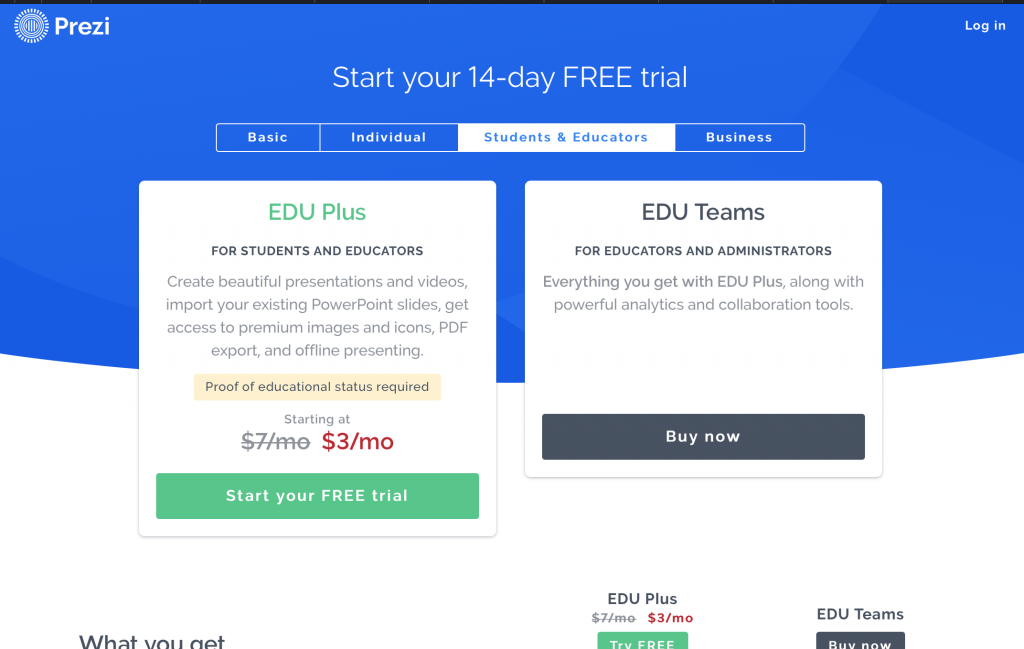 Ok, Prezzi is not Free, but $3 a month is a pretty good deal. Prezzi lets you build slide presentations on steroids. The new Prezzi video feature lets you create popping videos like a 14 year old YouTube ninja.
More engaging than a narrated PowerPoint presentation and with offline support so you can create offline and students can view offline as well on iOS and Android devices. Prezzi also offers PDF export for creation of handouts and desk guides.
Pixabay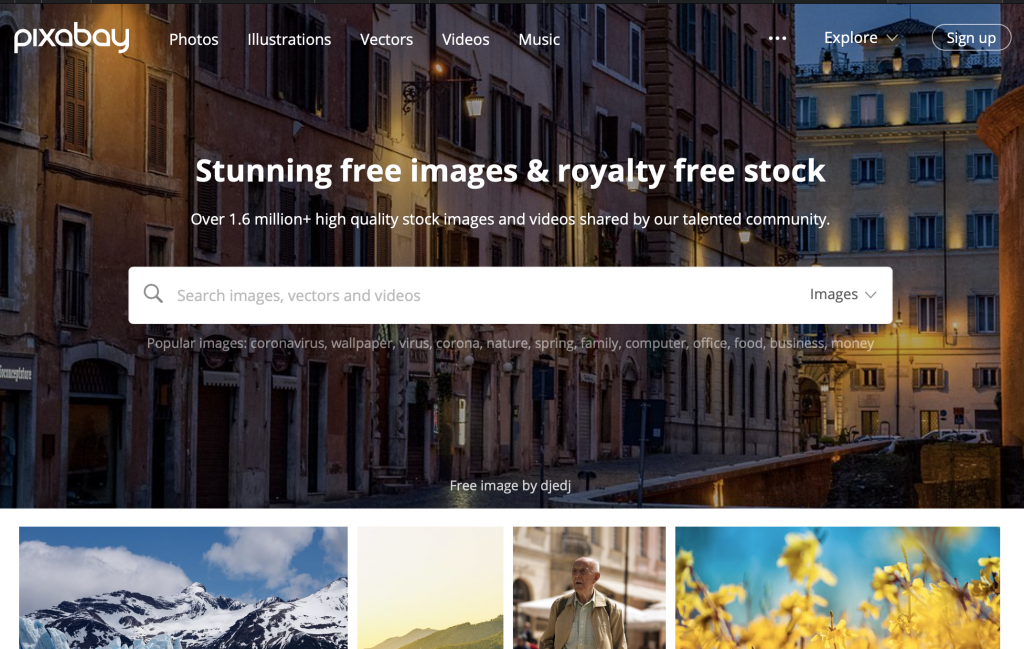 If you want to create engaging learning content, it can't be walls of text on a plain background. There are a number of copyright free imagery available online, but for quality and breadth of subjects, Pixabay is a good place to start. Interesting images to help illustrate your ideas, as well as illustrations, vector art, videos and music.