W+A launches one for their own with the introduction of PeoplePlacesThin.gs!
Read more...
who we are
Willett and Associates is a web consulting, design and development firm. based in Baltimore. Our focus is on leveraging technologies to create interactive and engaging applications that work for you.
On the web, on stage and in museums.  Our Creative and Technical direction is seen in projects across the world. Our diverse and eclectic backgrounds provide a unique perspective to those who partner with us.  To promote the growth of ideas and share experiences we speak regularly through the media and on the college campus.
If you would like to talk more about what we can do for you, please contact us.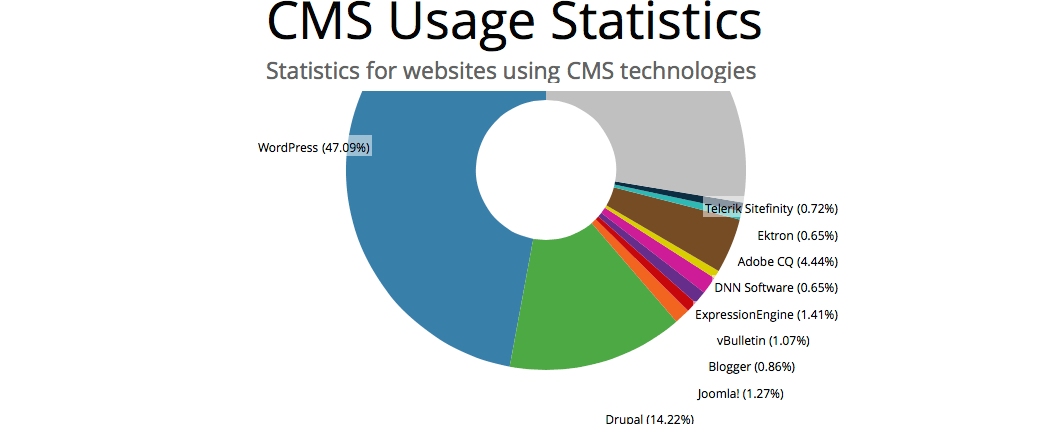 I had a conversation with a potential client regarding the value of a custom built Content Management System (CMS) as opposed to one available commercially "Off the Shelf" (COTS).  They had been told their needs were unique and only a Custom application would work. It would cost more in time and money, but they were worth it! We went over their requirements for the site and they were fairly standard, but it made me reflect on how much of my business over the years had actually come from organizations who had purchased custom CMS solutions in the past and needed to extract themselves from them. This is the gist of what I said… In the early days of the Internet, all CMSs were custom.  There weren't good applications available.  I recognize that as developers, just like artists and carpenters, etc., we all have tools that we feel most comfortable with.  That's just human nature.  But it's important to have multiple tools in your toolbox, because no one CMS fits all.  From my perspective, there are basic sites that work great within WordPress, and larger sites that require more scalable data tables like ExpressionEngine, and really large complex sites that are better served with OpenText or Drupal.  There may also be application requirements that require .net code, so you look at a tool like Umbraco.  All of these are excellent COTS or Open Source solutions and one or more of them would be perfect for your site. Any perceived benefit to having a custom CMS written just for you, will come with hidden issues that only a costly experience will reveal. Vendor Lock-in: This is such a...